Prevbiew thumbnails of toots with links to Youtube not rendered in timelines when logged in, but present in public ones
When opening qoto.org interface (configured into advanced view), toots with links to Youtube look as follows:
Notice that it does not matter whether the toots are from qoto.org accounts or external instances.
Clicking on the (biomedmax) toot itself (or viewing it in a public timeline of the account), however, renders the preview thumbnail correctly: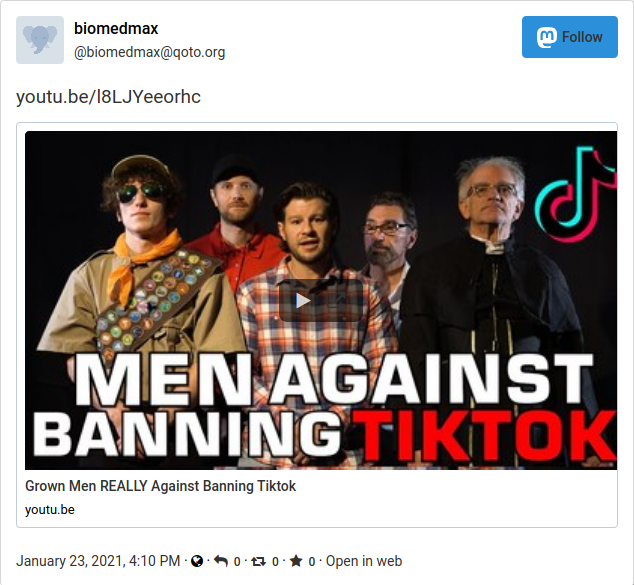 The question/issue is this:
Expected behaviour would be that the public toot/timeline view matches that when the user is logged in the mastodon interface.
If this behaviour is normal, I would expect a switch in preferences allowing to view the previews by default.
Edited
by
Fail Forward